Smith Road Soccer Field
The Newberry College men's and women's soccer programs moved to their new home at the Smith Road Complex in time for the fall 2013 season. This move marked the first time the soccer programs have had a dedicated home field since their inception in the mid 1990s.The field surface is a Bermuda grass that measures 115 x 73 yds and is considered one of the better playing surfaces in the region. The stadium field has seen major renovations and upgrades in recent years including fencing added around the field, customized windscreens and graphics, walkways and stadium lights. More plans are in place for additional upgrades in the next few years including permanent seating, restrooms and concessions.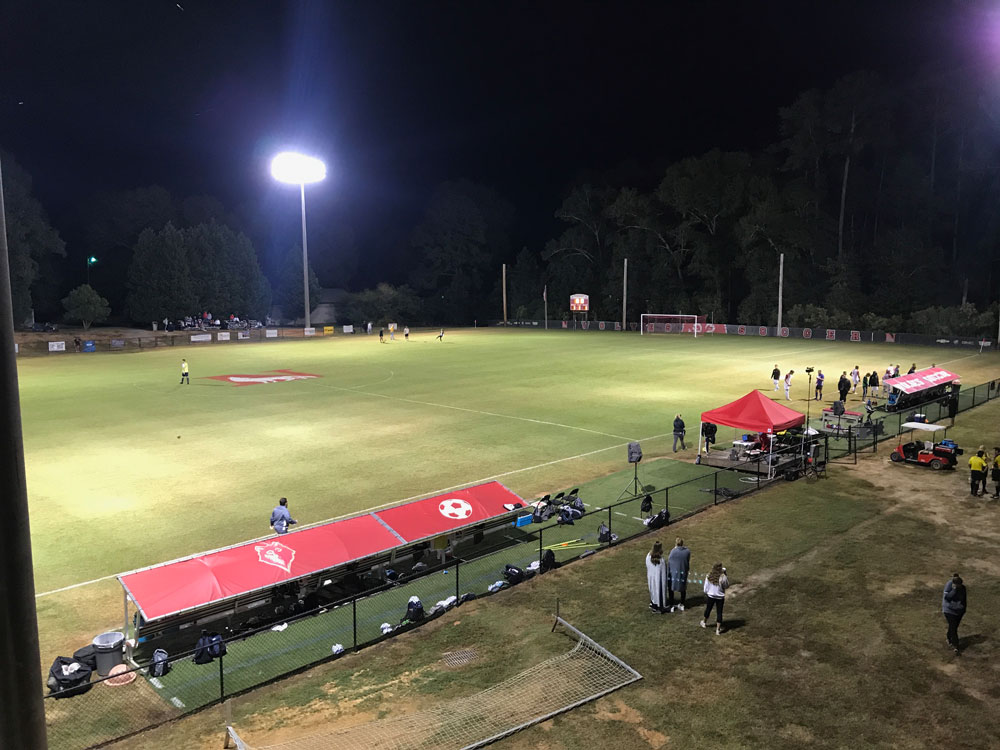 ---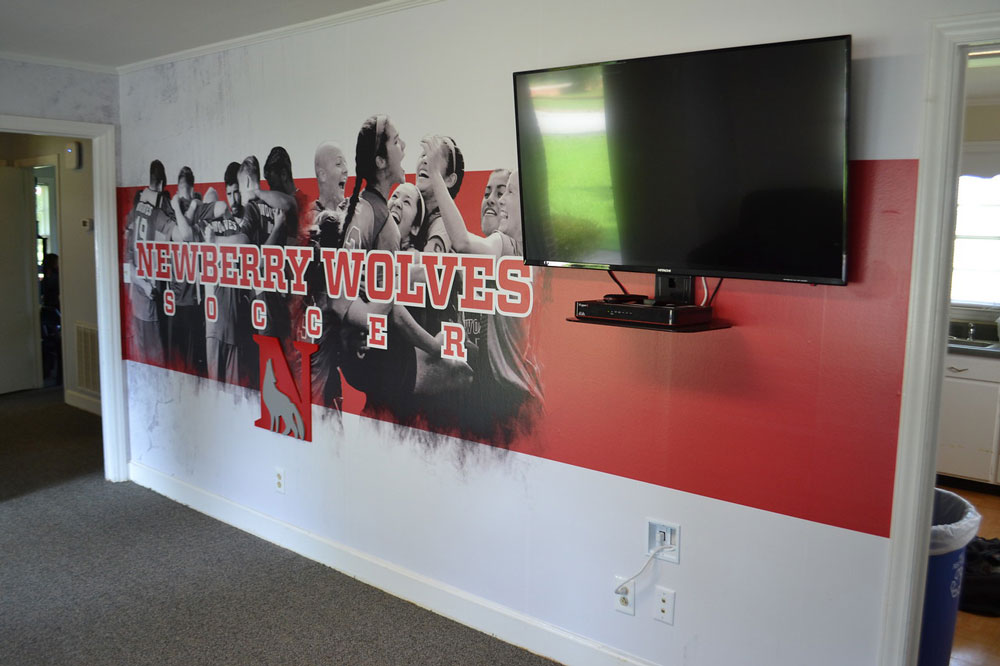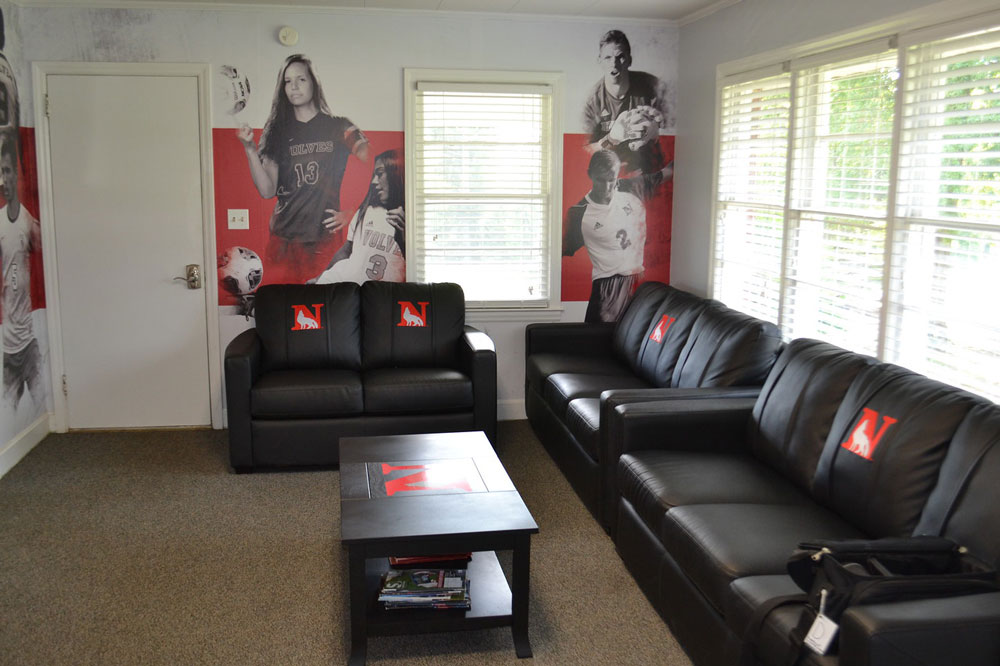 Recruiting Lounge
The men's and women's soccer recruiting lounge is used for recruiting visits and meeting for prospective student athletes and their families. It has seen major renovations in the past 2 years including new custom couches and seating, new flooring, floor to ceiling custom graphics, flat screen TV and wifi. It has been a great new space for current and future players.
Locker Room
Over the past 3 years the men's soccer locker room has had major upgrades and renovations to help create a relaxing and welcoming space for current players of the men's soccer team. New custom carpeting, new paint, new lockers, new custom couches, a huge flat screen TV, gaming system, wifi throughout and tactics board have helped create a space that compares to any at the NCAA Division II level.